As it stands now, my thesis is the design of a community center in the
San Bernardo
colonia in
Tijuana
for the
Tijuana River Estuary
and
Oscar Romo
with the strong possibility of eventual construction. The community center is part of a larger masterplan that includes housing, a waste water treatment plant, and a plant nursery. The estuary's larger goals are to protect the Tijuana river watershed and help improve the living conditions of the local community by moving squatters that are currently precociously living in the hills of the watershed.
I am traveling to San Diego Sept 7-10 to see the site and discuss the program in detail with Oscar, but at this point I am considering designing the entire project (all the programs I describe above) as an academic exercise while participating with the larger design group to make sure that my solution can be scaled down adequately.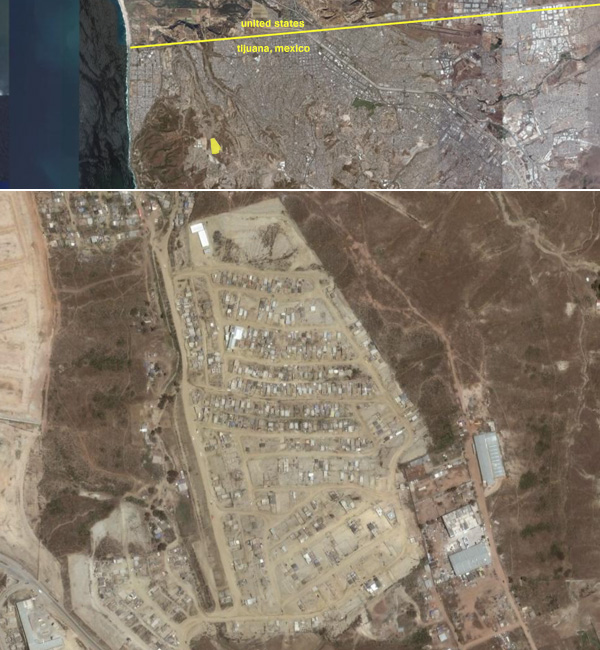 The plot I will be working within is that little piece of land in the northernmost part of the site. More pics coming next week....